Single Use Plastics: It's Time to Act!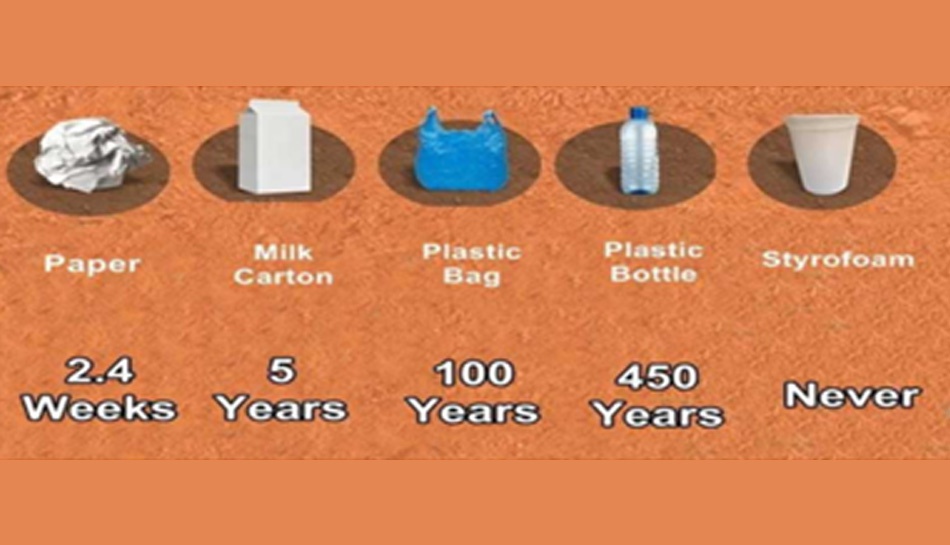 Single Use Plastics: It's Time to Act!
Single-use plastics, or disposable plastics, are used only once before they are thrown away or recycled. These items are things like plastic bags, straws, coffee stirrers, soda and water bottles and most food packaging. Most of this single use plastics are made of polyethylene (PE), polypropylene (PP), polyvinyl alcohol (PVOH) and polyethylene terephthalate (PET).
We produce roughly 300 million tons of plastic each year and half of it is disposable. World-wide only 10-13% of plastic items are recycled. More than 120 countries in the world had pledge to ban the use of single use plastics.
In reality most of this single use plastics could be recycled and through recycling this single use plastics has less carbon footprint. For example, 7 out of 10 the easily recyclable PET bottles end up in landfills or thrown as litter. When a plastic is thrown to landfills for example plastic bags will take 10 to 20 years to degrade while plastic bottles takes almost 500 years. The by-product generated by degradation is totally another separate issue to handle.
The plastic only breaks down into smaller pieces until microscopic level and recent studies shows that these micro plastics could be found in our drinking water. A research conducted by University of Newcastle in Australia estimated that people consume about 5 grams of plastic per week through water and food.
Thus one of the most practical method to overcome this problem is moving to a holistic recycling approach which involves the consumers, government agencies and industries. The goal should be the reduction of waste through separate waste collection and efficient recycling of waste by using appropriate technology.
Many companies are venturing into technologies to recycle this single use plastics using state of art methods. For instance, BP developed an enhanced recycling technology, BP Infinia, that enables currently unrecyclable polyethylene terephthalate (PET) plastic waste to be diverted from landfill or incineration and instead transformed back into new, virgin-quality feedstocks.BP plans to construct a US$25 million pilot plant in the US to prove the technology, before progressing to full-scale commercialization.
SolGreenSdn. Bhd. is also looking into new technologies to recycle single use plastics. One of the current projects of SolGreenSdn. Bhd focuses on the recycling of PVOH films though the dry and wet method. Extensive research is being carried out to recirculate the waste PVOH films into useful products. SolGreenSdnBhd is also open to other recycling projects involving single use plastics.